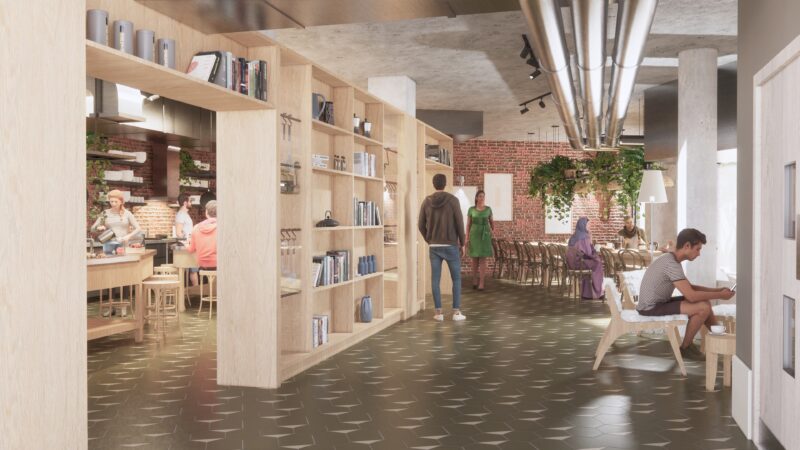 Co-living – shared experience
Written By
Ellie Duffy
24.05.2022
When we asked Tim Chapman-Cavanagh, Director at Assael Architecture, what co-living means to him, he told us the concept fills him with a sense of the exciting potential for people to live, work and play together as a community.
"Here at Assael we've had an amazing journey over the last few years helping to design some of London's first purpose-built co-living schemes. We've learnt a lot about the way people live, what they want and how to create vibrant communities – we love hearing stories about interactions between the different age groups and shared activities. Designing communities like these has definitely influenced our approach to all aspects of our architecture."
Assael Architecture has designed many co-living projects but a spatial prototype that continues to stand out is what Tim calls 'The MasterChef Kitchen' – a place where people can cook, eat and share experiences. "This kind of space is the heart of any home, and is what I get most excited about," says Tim. "Shared spaces like these are pivotal in all our co-living projects, helping promote a sense of togetherness and offering residents opportunities to make lifelong friends."
Tim notes that virtual and augmented reality are already making a significant contribution to Assael's design process, enabling really effective communication of design proposals in three dimensions to people from all walks of life.