CALL FOR ENTRIES
Registration for the 2021 Davidson Prize closed on 23 December 2020.
The theme of the 2021 Davidson Prize is 'Home/Work – A New Future'. The inaugural prize for thought-provoking ideas that help inform the debate about working from home will be awarded on June 9th 2021.
The Davidson Prize actively encourages multi-disciplinary creative teams but each team must include an architect registered with ARB (UK) or RIAI (Eire). The prize is free to enter.
The competition is organised in two stages (see Key Dates and Process below). To register your interest, teams were asked to complete the registration form by 12.00 GMT on 23 December 2020 (see Register Your Interest below).
HOME/WORK – A NEW FUTURE
The Covid-19 pandemic has prompted us to reassess how we want to live in the future, focusing attention on the desire to work from home, at least part of the time. In turn this has created an opportunity to reimagine a new way of living that is responsive to different and more varied modes of working.
The current shift to home working is not new. The notion of telecommuting was conceived during the first oil crisis in the early 1970s and although the digital transformation of work in the last 10 years has been gaining pace, the pandemic has given remote working a new sense of urgency.
But homes today are not designed for hours spent in front of a screen. Neither are most homes organised with space that can be subdivided for work in the day and then released back into domestic use in the evening. Some of these issues have been raised by the Museum of the Home's Stay Home project.
As urbanism and designer Dan Hill writes in the Slowdown Papers, "The home is now full of hacks for workspaces, with repurposed cellars, hallways, staircases, kitchen tables. There are stories of people making ironing boards into impromptu standing desks."
The bigger picture for design encompasses combatting feelings of isolation and how to establish a work-life balance while working from home alongside practicalities including acoustic separation and storage of work-related paraphernalia.
For all these reasons, the Alan Davidson Foundation has chosen home/work as the theme for its inaugural prize. The judges will be looking for conceptual design ideas that respond to some of the known challenges people face while working from home. The competition also asks entrants to think carefully about how they would present their ideas to the general public.
BACKGROUND TO THE PRIZE
Launched in 2020, The Davidson Prize has been established in memory of Alan Davidson (1960–2018) – architect, artist, technologist, innovator and founder of London-based architecture visualisation studio Hayes Davidson.
The new prize rewards architectural ideas that imaginatively rethink the design of the contemporary home. The prize is administered by the Alan Davidson Foundation.
Alan Davidson was a passionate believer in the power of storytelling, and the prize will also celebrate traditional and new ways of communicating architectural ideas from drawing to immersive technology.
So, the aim of the inaugural prize is twofold:
To promote excellent design ideas for wellbeing in the home
To recognise inventive and compelling ways of communicating design ideas to audiences including the general public.
Each year, entrants will be asked to consider a different aspect of future living. Three finalists will each receive £5,000 to develop their ideas. The overall winner will receive a prize of £10,000.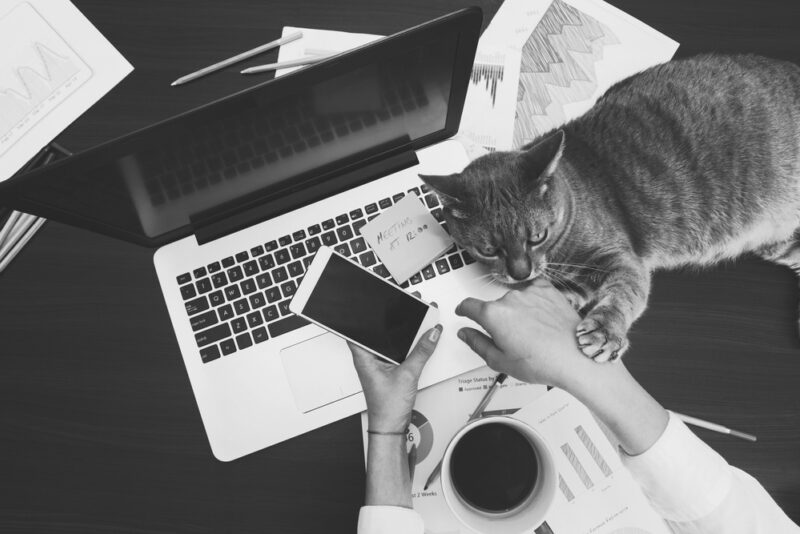 THE BRIEF
Working remotely from home offers an opportunity to rethink our living spaces to reflect new ways of working.
In response to the challenges of the pandemic, the prize is seeking new ideas and typologies for housing with home/work at their heart.
We would like to see design ideas that respond to some of the known challenges people face while working from home – including, for instance, how to dispel the monotony of work without colleagues and the incidental distractions and conversations that would usually pepper the working day.
Other issues might include noise, loneliness, segregating work and home life and challenging regulations such as permitted development and business rates – and there are many more.
Entries should:
Clearly identify the specific issue/s they are addressing
Clearly communicate how design ideas could be harnessed to offer a solution
Consider how these ideas could be presented to the general public.
Judges will be looking for:
A positive and tangible design response to home working arising from the pandemic
An approach that will advance the discussion around home/work and alternative home-working forms
Interesting ways of communicating architectural ideas to a general audience that challenge it to think about the home and work in new ways
Evidence of multi-disciplinary collaboration with other creatives e.g. visualisers, filmmakers, artists.
Please note that visual material that has previously been paid for by any party may not form part of your submission.
REGISTER YOUR INTEREST
When registering you will be asked to provide the following details:
Team name
Main contact
Architect team member (if different to main contact) and their ARB or RAIA registration number
Other proposed team members and their disciplines (if applicable).
You will also be asked to answer the question: 'Why should your team be shortlisted for The Davidson Prize?'
Competitors will be issued the details for sending their submission by early January 2021.
If you have not received a confirmation of registration by the end of November please contact: hello@thedavidsonprize.com
You then have until 12 noon on 31 January 2021 to send your submission to the 2021 Davidson Prize.
KEY DATES AND PROCESS
STAGE 1
Step 1: Registration – deadline 12 noon on 23 December 2020
Step 2: Submission of initial design ideas – deadline 12 noon on 31 January 2021
STAGE 2
Shortlist announced – 23 March 2021
Finalists announced – 15 April 2021
Finalists submission deadline – 17 May 2021
Finalist interviews – 25 May 2021
2021 Davidson Prize winner announced – 9 June 2021
SUBMISSION REQUIREMENTS
Your Stage 1: Step 2 submission should comprise:
A single-page A3 presentation showing an initial design idea and captions outlining your concept (PDF format, no larger than 5MB)
A supporting statement setting out the challenge in words and explaining how your concept addresses the theme of home/work and the visual communication of architectural ideas (1 x A4 sheet max 500 words)
A short descriptor of your team and brief biographies of all individuals in the team, describing relevant skills (up to 150 words per team member).
Please ensure that the team name used in your initial registration is clearly visible on each file name when sending your submission.
At Stage 2 the three finalists will each receive £5,000 to work up their design.
The finalists will be asked to submit:
A visual media presentation of up to two minutes. Content can include drawings, models, film, animation, VR, or other media capable of representing architectural qualities
A written design statement (up to 1,000 words) describing their approach
Up to three hero images to be used for publicity purposes.
Each of the three finalists will also be invited to give a 10-minute presentation to the jury panel followed by a Q&A.
The winner will be announced on June 9th 2021 via an online event held at 5pm. The winner will receive a prize of £10,000. To register for the award ceremony, sign up for free here.
JUDGING AND JUDGES
The inaugural Davidson Prize jury panel will comprise Alison Brooks (Alison Brooks Architects), Thomas Heatherwick (Heatherwick Studio), Michelle Ogundehin (author and broadcaster), Narinder Sagoo (Foster + Partners) and Sonia Solicari (The Museum of the Home).
Stage 1 submissions will be initially reviewed by a committee, leading to a shortlist. The committee will comprise industry professionals and representatives from the Alan Davidson Foundation and the jury panel.
The Stage 1 assessments will be based on the following criteria:
The design ideas on the submitted board and the clarity of communication
The combined skills of the team as described in the submission.
The shortlist will be announced on 23 March 2021.
The shortlist will be reviewed by the jury panel, which will select three finalists to be announced on 15 April 2021.
The jury panel will interview Stage 2 finalists on 25 May 2021.
The Davidson Prize winner will be announced on 9 June 2021.
Please note that the committee and jury panel's decisions are final.