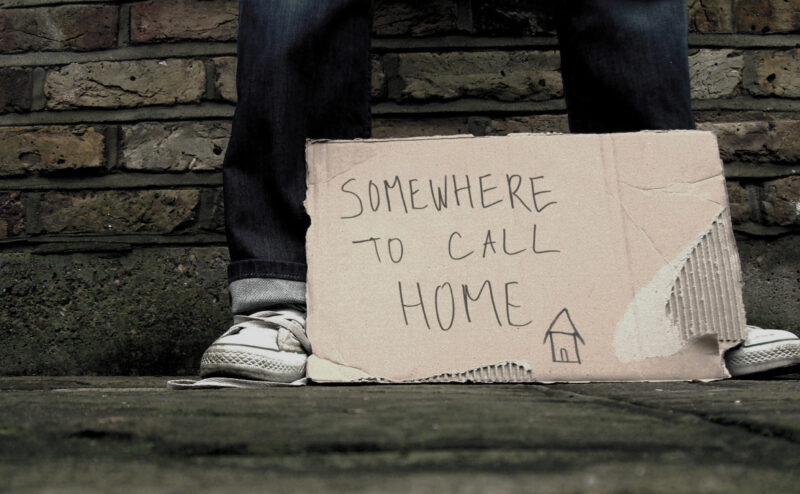 The 2023 theme and jury is here!
Written By
The Davidson Prize
13.01.2023
The Davidson Prize has returned for a third year, with 'Somewhere to call home' as the theme of the 2023 competition. This year, we're asking teams to consider 'home' as a fundamental human need, and design new solutions that tackle homelessness.

Between January and March 2022, Shelter reported an 11% increase in people being at imminent risk of – or becoming homeless. This, coupled with the fact that many contemporary 'solutions' to homelessness fail to provide social and support networks, adequate safety and privacy, as well as occupational opportunities to those in need, we hope that this year's brief will encourage teams to come up with proposals that respond to these challenges.
On the theme, Marie Chamillard, Director of the Alan Davidson Foundation, affirmed its significance to both Alan Davidson and the foundation: "Throughout Alan's life, he supported homeless and humanitarian charities as he strongly believed having a home should be a human right everywhere". She continued, "I am really looking forward to seeing innovative design-led solutions helping restore a much needed sense of security, wellbeing and empowerment to the homeless community."
This year's entrants will face a panel chaired by Professor Sadie Morgan OBE (Co-founder of dRMM and Founder of the Quality of Life Foundation), who is joined by architects Charles Holland (Principal of Charles Holland Architects), representing the prize-winning team of the 2022 Davidson Prize and Yemí Aládérun (Senior Development Manager at Meridian Water for Enfield Council). The panel is completed by Priya Khanchandani (Head of Curatorial & Interpretation at the Design Museum) and Osama Bhutta (Director of Policy, Campaigns and Communications at Shelter).
Our 2023 Chair, Sadie Morgan, said that the theme: "calls into question the definition of the home, which has in recent years been radically changed by issues of social divide, cost of living, health crises and other contextual forces".
Speaking on behalf of the panel, Sadie said: "we are eager to see novel, and boundary pushing ideas around making this happen"