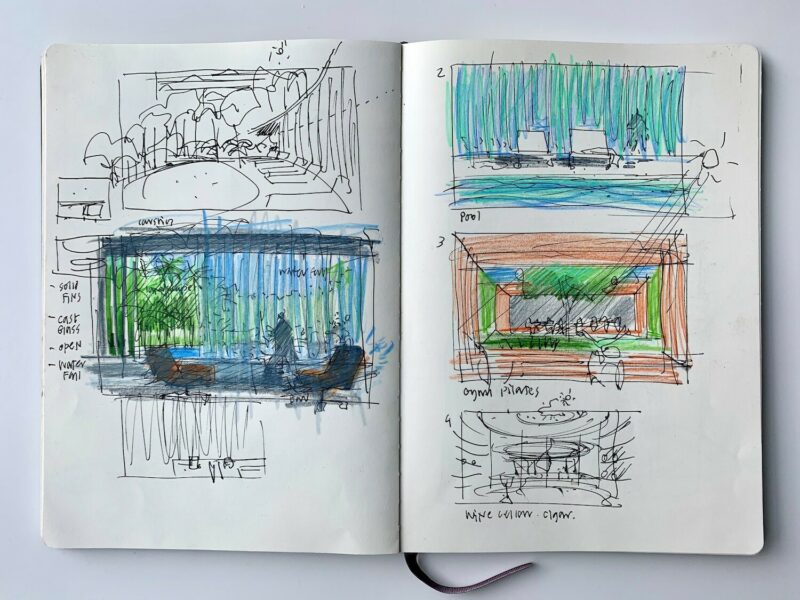 THINKING BIG, THINKING SMALL
Written By
Hugh Pearman
27.11.2020
Re-imagining ways of living and working? You could do worse than start the way we did with the Gherkin, muses Narinder Sagoo. Reminiscing to the late 1990s when the famous office building officially known as 30 St. Mary Axe was first being imagined, Sagoo reveals that the Foster design team investigated how the relatively early (and now relatively diminutive) City of London eco-tower might function in an alternative mode as a vertical urban farm. It worked well as an exercise, he says, and there was a serious intent underlying it: "It's to do with making buildings flexible and future proof. If the Gherkin could be re-imagined as a vertical farm, you could maybe convert it into housing too – and grow some of your own food in the spiralling atriums."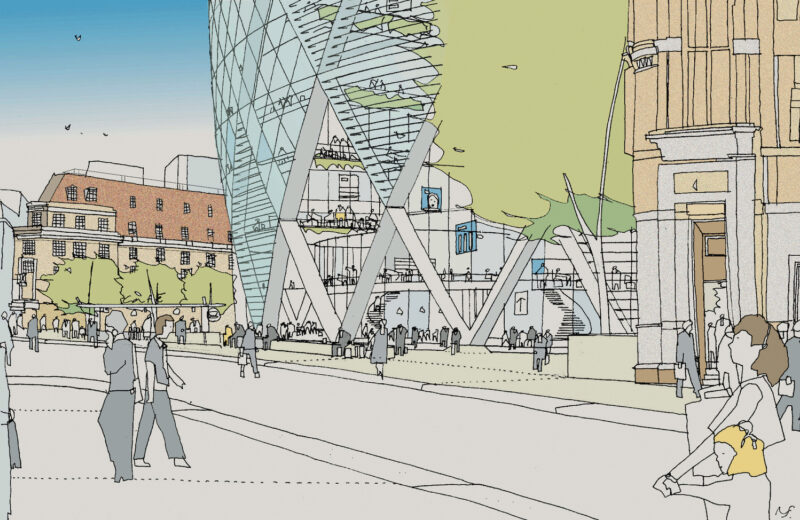 THINKING BIG, THINKING SMALL
Written By
Hugh Pearman
27.11.2020
In the light of the Covid-19 pandemic, with many commuters opting to work from home away from urban centres, the re-thinking of how traditional workplaces such as the City operate is in the forefront of many people's minds. Sagoo is himself working from home the day we speak, as are plenty of his colleagues – though the Foster + Partners studios in Battersea are back in use in a carefully-managed way.
We are on a video call, naturally, but it turns out that Sagoo uses the technology somewhat differently to the rest of us. He and his 20-strong team at Foster's have a permanent video meeting going, all day long, wherever they happen to be working from. The connectivity is just there in the background or foreground as needed – people can talk or not, diving in and out to do other things. The aim is to recreate that human thing of working together, batting ideas to and fro, suddenly having a thought and trying it out on others without the need to set up a special meeting to discuss it. Is this the future for home/work? Sagoo acknowledges that his domestic set up is relatively adaptable to working in this way, but accepts that it's not so easy for a great many people – such as those crammed into a shared rented flat, say. Hence the need for new ideas for future living as called for in The Davidson Prize.
Sagoo is the Foster + Partners 'Drawing Man', a noted draughtsman and advocate for communicating architectural ideas through imagery, as a form of visual storytelling. His desk bristles with brushes, pencils, pens both analogue and digital. A good drawing – in whatever medium – provides a clue, he says, not only to the building or place in question but also to how the architect behind it thinks and might manage projects and people. He points to the example of Emma Gibb, an architect whose student work Sagoo first encountered in 2013 through The RIBA Journal's annual 'Eye Line' drawing competition. She is now an associate partner at Foster's.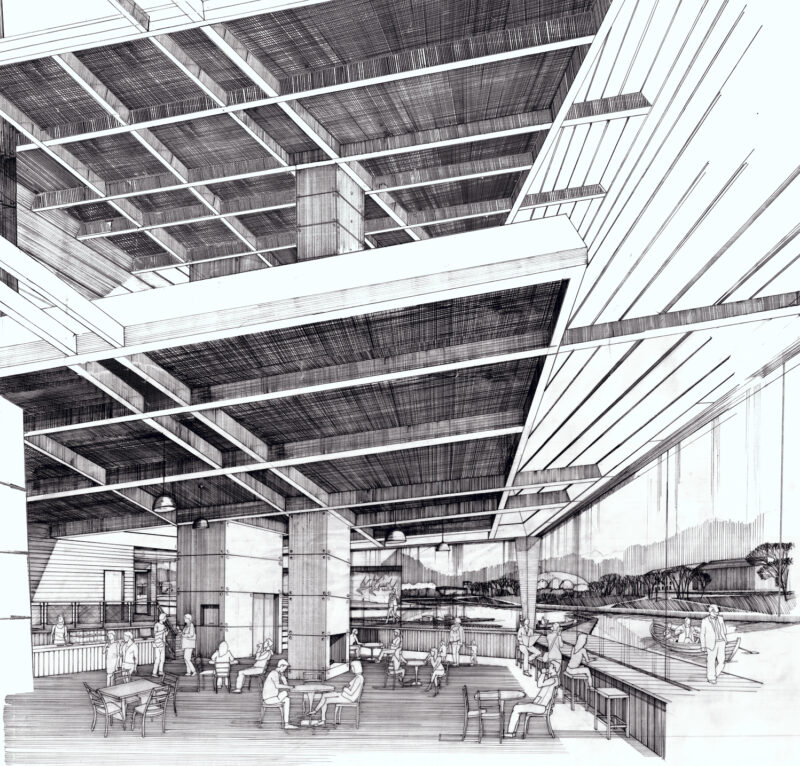 THINKING BIG, THINKING SMALL
Written By
Hugh Pearman
27.11.2020
One of Sagoo's own mentors in this regard was Alan Davidson, in whose memory this prize has been established by the Alan Davidson Foundation. Famous for pioneering the photo-real digital architectural rendering, Davidson would come into the Foster office, Sagoo recalls, and sit talking and sketching. Alan's process of engaging with the teams and their ideas through sketching, he says, helped develop the projects as much as his finished high-power renders helped communicate the ideas to clients and public.
For Sagoo the challenge presented by The Davidson Prize exists on both the micro and macro level. The micro includes defining the physical and mental space to connect with the working environment, keeping a healthy work-life balance in the process. The macro zooms out to city, national and international scales, taking in large societal shifts in working and travel patterns and accelerating trends that were happening anyway before the unwelcome disruption of the pandemic. Research into new models is needed, and some of this Sagoo believes will happen through the medium of The Davidson Prize. Focuses might include investigating new and adapted homes as places to live and work but might equally look at things the other way round, exploring adaptations of workplaces to homes. Sagoo – remembering the Gherkin again – poses a question: which will turn out to be the more adaptable typology, the tall slender building with relatively small groups separated floor by floor, or the gigantism of the huge-floorplate building? Citing anthropologist Robin Dunbar's rule, "Nobody can really get to know more than 150 people," Sagoo concludes that it may well be the former.
FROM SKETCH TO CGI: THIS ANIMATED VISUAL EXPLORES INTERIOR ATMOSPHERE OF A PROJECT IN PARIS. IMAGE: NARINDER SAGOO AND CARLOS GONZALEZ, FOSTER + PARTNERS