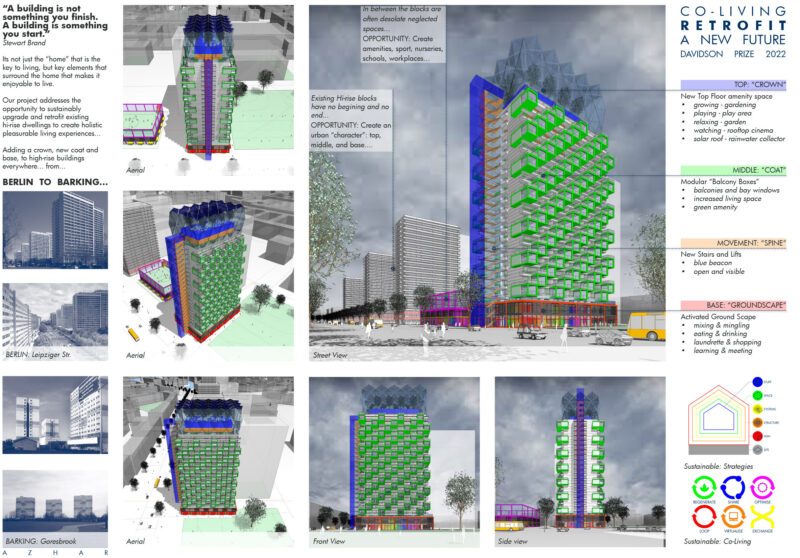 "A building is not something you finish. A building is something you start," wrote Stewart Brand in 1994 in How Buildings Learn.
This proposal argues that existing tower blocks offer multiple untapped opportunities to create new kinds of spaces to make living more enjoyable. By expanding the notion of 'living' into a communal activity, the proposal ventures beyond the traditional boundaries of the home to celebrate experiences of being together.
The high-rise typology has often been disparaged as housing, yet Retrofit Future sees much that can be done to improve it – not just within the 'home' itself but the elements that support the home to create an enjoyable place to live.
In an approach suitable for high-rise dwellings from Barking to Berlin, the concept improves the tower block typology by sustainable upgrade and the addition of inventive new uses and urban character in the form of new crown, coat and a base elements. Opportunities created by Co-Living Retrofit include shared facilities ranging from the useful to the pleasurable, new ground-floor and roof spaces with a range of forms and functions, and extending the realm of the home by attaching more living space and amenities to existing structures.


Azhar Architecture
Azhar Azhar, Architect
Price Myers
Tim Lucas, Design Engineering