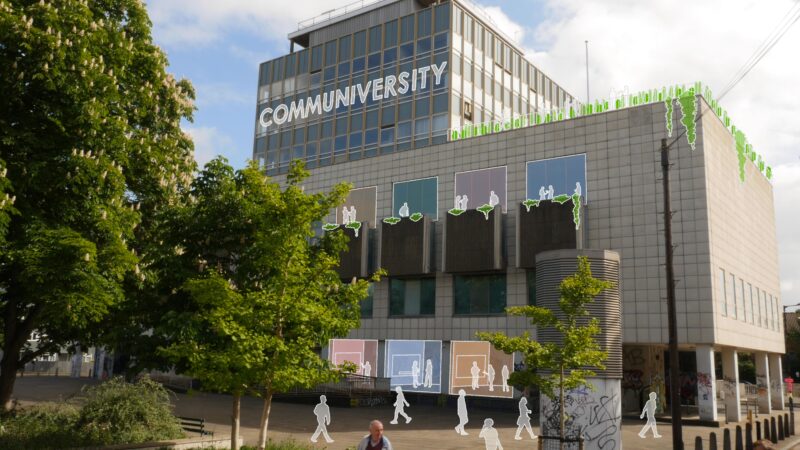 Private home ownership is promoted as the ultimate goal in the UK, supported by an abundance of information and incentives. The lack of guidance on co-operative living is a stark contrast.
Although successful models of communal living do exist in the UK, 99% of people attempting to form their own commune don't succeed. Communiversity offers an antidote to the narrative of individualism and private home­ownership, created to equip people with the learning, resources and contacts they need to make their dream of co-living a reality. By pooling expert knowledge and establishing a network of resources, the educational institution and social enterprise helps overcome barriers to communal living.
A hybrid of online resources and physical spaces will teach practical and soft skills from a campus of re-purposed office and commercial spaces supported by a global network of communes, co-housing projects and alumni. Academic institutions and government departments are offered unique opportunities to explore successful models for communal living alongside insight on challenges faced. These data sets will help inform and influence policies around co-living.


Moebius Studio
Emma Elston, Architect & Build Lead
Totem Record
Dr Damian Gibbs, Psychiatry & Mental Health

OHMG video

Oran Hassan, Video Production & Editing
The Panics
Kim Taylor, Animation & Film
Alex Klein Productions
Alex Klein, Sound Production
Armanios Design
Greenie Armanios, Graphic & Animation